– A Prayer from Elder Bill Pritchett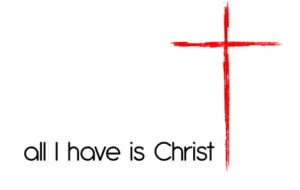 Father God,
Thank you for the reminder that while we might think we know the way through this life, that the sin and temptation that promises joy and life actually leads to our destitution. That if You had not loved us first, we would refuse You still. We confess Father that we still can struggle in this area, that we are still tempted to look to other things to satisfy ourselves. That we still think that we know the way and that our way is best.
Lord God, our sins are too heavy to carry, too real to hide, and too deep to undo. Forgive what our lips hesitate and tremble to name, what our hearts can no longer bear, and what has become for us a consuming fire of judgment. Set us free from a past that we cannot change; open to us a future in which we can be changed; and grant us grace to grow more and more in your likeness and image, through Jesus Christ, the light of the world.
Lord, we ask that You fix our eyes back on You. That we are constantly reminded of our need of a savior and that that reminder is beautifully refreshing and causes us to cling to the truths of the gospel.
You are good and You show us more grace everyday than we could ever deserve. You are faithful and do not let us be plucked out of Your hand, even when that is what our fate should be.
Father, in light of the election, we pray for the leaders of this country, whether today or those that will be assuming office in a few months. We pray for humility and wisdom and that those who do not know You and call You Lord, that their heart will be softened toward You. Father, it seems with this election specificity that no matter who is elected, many will be unhappy and frustrated. Let us be different, let us be a light, let our confidence in You not be shaken. That we will remind ourselves and others that You appoint the leaders. Let our response or reaction not be one of prideful boasting or fear and despair, but one that reflects our trust in You and Your sovereignty.
Whether the election, or frustration or stress with our jobs, or tension at home, or the reminder that our body is susceptible to disease, fix our eyes on You. Give us the strength to say "Hallelujah! All I have is Christ; Hallelujah! Jesus is my life".
It is in His name that we pray, AMEN