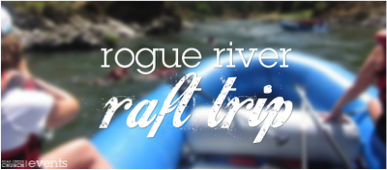 RAFTING & PICNIC: Join us on Saturday, August 4th for our annual raft trip down the Rogue River. This is always a ton of fun, and a great opportunity to connect with your church family. There are designated "dry rafts" for those who don't want to be a part of the water-gun fun, and if you're old enough to wear a life jacket, you're old enough to go. You can sign up and pay at church, on our website – bearcreekchurch.org, or by contacting Doug Reed at either 541-301-0093, or thereedsx6@gmail.com. The cost is $8 per person, or $30 per family. We'll meet at 9am at Raft Rite Rentals in Shady Cove – 31 Maple Dr – just on the left side of Hwy 62 (see map below). We'll enjoy a picnic afterwards in the park at Shady Cove, and be done around 2pm.
After sending your registration by filling out the above form – and clicking "Send Signup"
CLICK HERE
to go to our payment page. When paying, be sure to select "Raft Trip" as your payment option.
The cost is $8 per person, or for families of 4 or more just pay $30